Requirements for webuzo free vps and dedciated server website panel:
CentOS / Ubuntu – Webuzo can be installed on CentOS or Ubuntu (minimal installation)
( If you are using Virtualizor vps panel you can install webuzo with just 1 click! )
Manual Install Steps :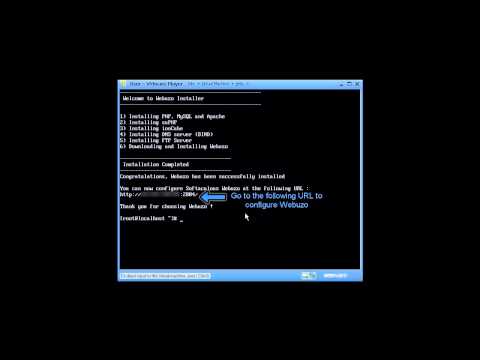 You may want to apply some updates before you start installing webuzu
( yum update ) or ( apt-get update )
1) Download the installer to your server :
ROOT > wget -N
http://files.webuzo.com/install.sh
Other Downloads :
http://webuzo.com/downloads
2) Change the permissions to the file to make it executable (0755)
ROOT > chmod 0755 install.sh
3) Run the Webuzo Installer
ROOT > ./install.sh
Webuzo Install
The Installer will provide further instructions to get started with your Webuzo Control Panel.
Wait for a while it may seem like nothing is happening so give it 2 or 10 mins at the most to complete.
Experience the Webuzo Demo :
Webuzo Admin Demo :
http://demo.webuzo.com/
Webuzo Enduser Demo :
http://demo.webuzo.com/enduser/